Buying a cooker? Here is what you should know.
A cooker is one of those appliances that are meant to last for years meaning that preparing for its purchase is of great importance. There are many different aspects and features that you should consider when purchasing a cooker. Luckily for you this comprehensive cooker buying guide is written to help you choose the best cooker that's just perfect for you.
What Types of Cookers can I Buy in Kenya?
There are three of cookers that are common in the Kenyan market today. These are Gas cookers which run purely on gas, electric cookers which run purely on electricity and dual fuel cookers that run on both gas and electricity.
There are people who prefer gas cookers because of the control they offer when preparing food. They are a chef's favorite. Others prefer the even temperatures offered by electric cookers but the hotplate can take time to heat up. Electric cookers don't have naked flames which makes them safe. The most popular type however is the dual fuel because it offers the best of both worlds.
What cooker size should I buy?
Free standing cookers come in different sizes that you can choose from. The size of a cooker is normally defined by its width. The most common sizes for free standing cookers that exist in Kenya are 50 cm in width and 55 cm in length/depth.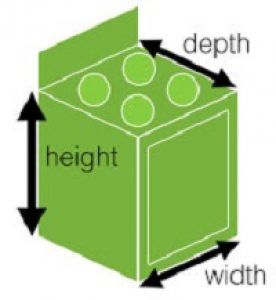 There is also another class of cookers known as range cookers which come with a width of over 90 cm and bigger. They are larger than free standing cookers and they are thus suited for people who frequently cook for lots of people and with ample space in their kitchen.
I find bigger cookers better but you should consider the place where the cooker will fit in your kitchen before making a decision on the size.
Which type of Hob is best for me?
A hob is the surface on a cooker which is heated when cooking. Picking the right hob is a choice that should be influenced by your needs. Factors such as the type of temperature control, the size of the hob and the type of fuel at your disposal should have a great influence when picking one.
The hob choices that you have with free standing cookers are either ceramic glass hobs, gas hobs, solid plate hobs or induction hobs.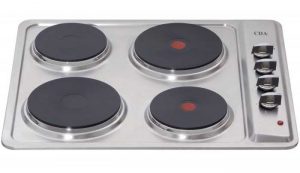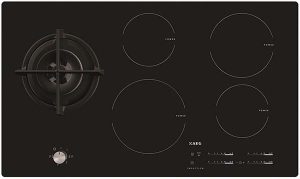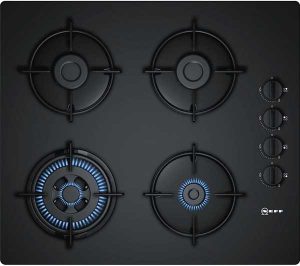 If you prefer electric cookers, induction hubs are the best as they offer better and quick control than gas hobs. They are also energy efficient. However, they can be expensive and the other option for electric cookers is the ceramic glass hobs. These are easy to clean and they can last for long unlike solid plate hobs which despite being cheap are prone to rusting.
Induction hobs use magnets which means that people who use pace makers should not consider them.
The cooker's oven cavity types
Ovens in free standing cookers come in three options which are single cavity, twin cavity and double oven.
Single cavity
Cookers with a single cavity oven type only have one door where the grill and oven are located in the same compartment. They are not ideal if you plan on grilling and oven cooking simultaneously. They are however very affordable.
Twin Cavity
Free standing cookers with twin cavity have two separate cavities where one leads to the oven and the other to the grill.
Double oven
This type of cooker also have two cavities where the main oven is located at the lower cavity and the upper cavity will have the grill and another smaller oven. Both ovens can be used at the same time making it ideal for times when you are required to do a lot of cooking. The smaller oven can also be used on its own to cook small meals.
Cleaning of the Cooker
The ease of cleaning a cooker is often overlooked by a majority of buyers when purchasing one. Modern standing cookers are capable of self-cleaning. Look for a cooker that is either self-cleaning or those with features that make them easy to clean.
Other Features to look for
A timer
Cookers that come with a timer allows you to keep track of cooking times. This gives you an opportunity to perfect your cooking skills.
Touch Control
Modern cookers now come with touch control which makes your kitchen to look stylish. They are also easier to clean and also have advanced features like child lock.
Automatic Ignition
Having a cooker that has auto ignition features is great because it frees up one hand as opposed to having the cooker come with a separate ignition button.
Flame supervision devices
Some cooker come with flame supervision devices that automatically shuts off the supply of gas in case of failure by the burner to ignite or it gets blown out. This is one of those features that can prevent a disaster.
Programmable Ovens
Programmable ovens will allow you to set when your oven will turn on and off when food is cooked. This features can allow you to set the oven to cook your food and have it ready when you get back to the house.